Local. Family Owned. Trusted.
Get an estimate easily and instantly with the ResponsiBid service. Simply click the button below and get an estimate for exactly what you want and need!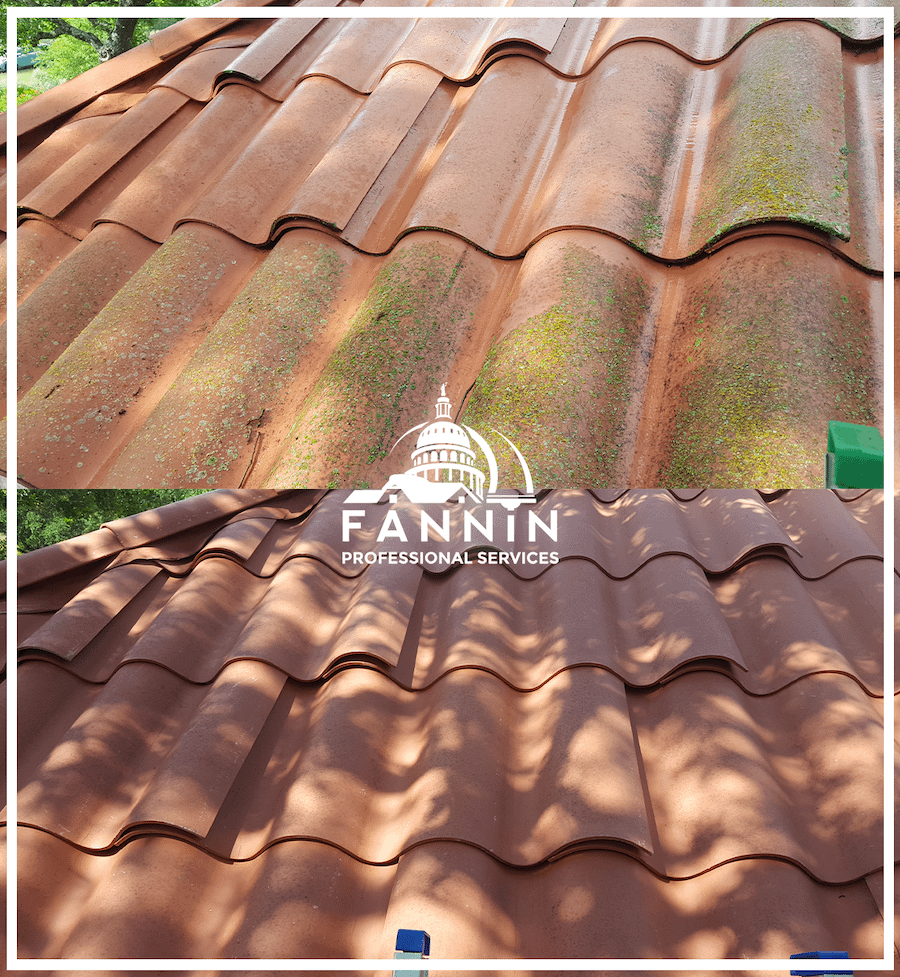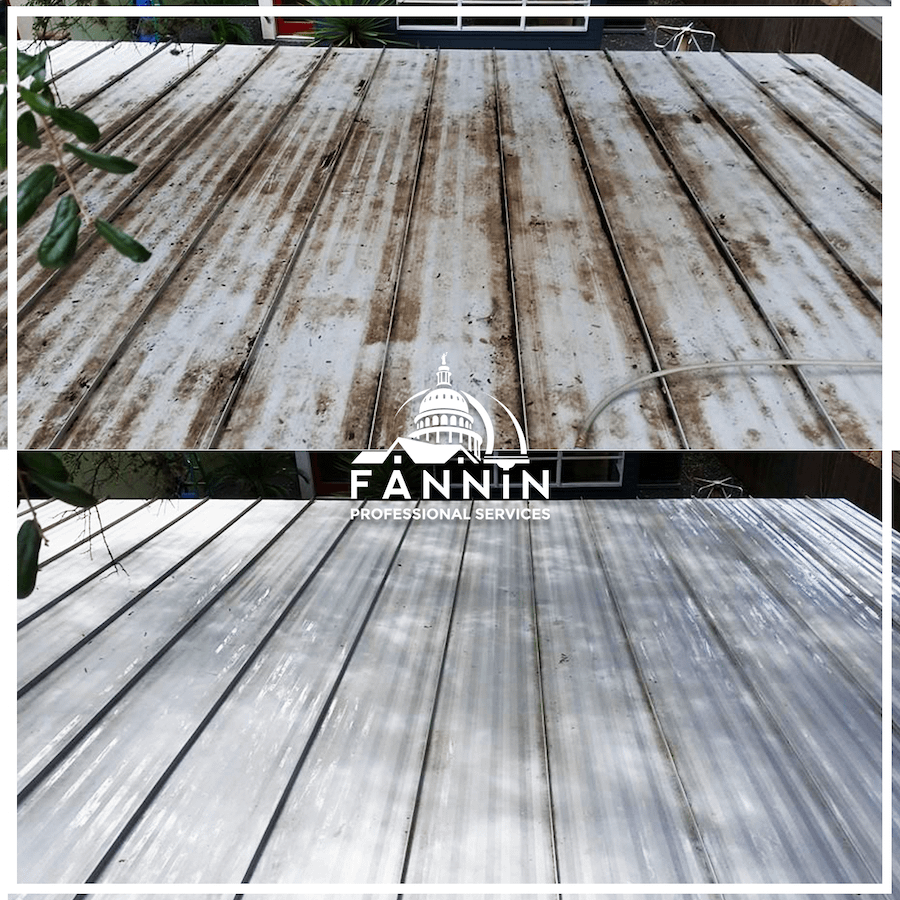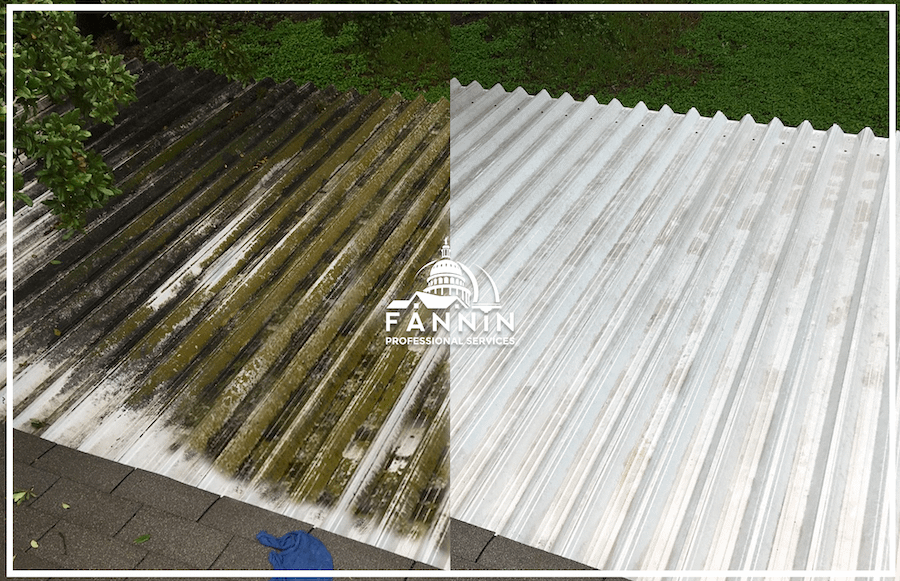 At Fannin Professional Services, the customer always comes first. We take pride in offering the highest quality products and service in the industry.
Here at Fannin Professional Services, we have been providing Austin Texas, and the surrounding areas, with top rated roof cleaning services. As hazardous substances build up on your roof, they can cause damage as well as being unappealing to the eye. This is where the roof cleaning experts at Fannin Professional Services are here to help. Each of our roof cleaning experts is equipped with only the best roof cleaning equipment in order to effectively clean your roof without damaging your property.
Safe and Effective Cleaning of Your Roof
Avoid the damaging effects of pressure cleaning and opt for our soft-wash process for your home's roof. Fannin Professional Services & Window Cleaning is your go-to solution for reliable roof cleaning in Travis County and Hays County. Be assured to know that our professionals use safe and efficient roof cleaning procedures.
Rely on Us for Roof Cleaning and Restorations
If you have been searching for "roof cleaning in Austin Texas", look no further than Fannin Professional Services. We always provide fast and free quotes to all of our customers, and we always ensure you will be satisfied with the services we provide. Feel free to give us a call for more information and to schedule your next roof cleaning service!
OHSA-certified for construction safety, our professionals can ensure your satisfaction with quick and effective roof cleaning and restoration services. You'll enjoy a 1-year WARRANTY on your cleaned and restored roof! Call us for a FREE quote today. 
Call Us Today for a Free Quote!
We want to earn your business and exceed your expectations.
We had Fannin Professional Services come out to clean and install gutter guards. After talking with a couple of gutter companies, they were by far the most friendly and reasonably priced out of all of them. I highly recommend their services!
Fannin was recommended to me by a friend. I went to their website and requested a quote for having my windows cleaned inside and out. Joe immediately called and emailed me right back. They were out the next day! On time, efficient, friendly, and they did a great job! I will have them back for more outdoor services.
Rhonda G.
Nextdoor Review
Our team of professionals works relentlessly with one goal in mind. That is to exceed your expectations and help transform your home or business to a breathtaking level.